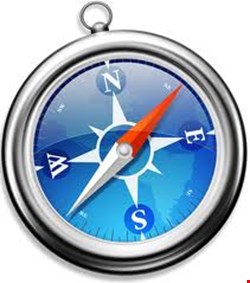 According to a Wall Street Journal report, Google and other online companies used computer code to bypass Safari's privacy settings and trick the browser into allowing them to monitor users' web activities.
After being contacted by the the Journal, Google quickly disabled the code, which was first spotted by Stanford researcher Jonathan Mayer and confirmed by Ashkan Soltani, a technical advisor to the newspaper.
Mayer found that ads on 22 of the top 100 websites installed the Google tracking code on a test computer and ads on 23 sites installed it on an iPhone browser. Once the code was activated, it could enable Google to track across the vast majority of websites, according to the paper. Other companies that used the code were Vibrant Media, WPP's Media Innovation Group, and Gannett's PointRoll.
Mayer's findings appeared to contradict Google's instructions to Safari users on how to avoid being tracked. Until recently, one Google site told Safari users they could rely on Safari's privacy settings to prevent tracking by Google, the newspaper explained.
In a statement, Google responded: "The Journal mischaracterizes what happened and why. We used known Safari functionality to provide features that signed-in Google users had enabled. It's important to stress that these advertising cookies do not collect personal information."