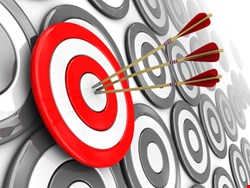 Some 12% of organizations globally experienced at least one targeted attack last year, a noticeable increase from previous years, with the government and defense sector the most frequently affected, according to new research from Kaspersky Lab.
The Russian internet security firm surveyed 4,000 IT managers from across 27 countries to compile its
2014 IT Security Risks
report.
It revealed that the number of firms affected by targeted attacks rose from 9% or lower in the 2012 and 2013 reports to 12% in the current study.
Some 18% of government and defense organizations were hit by at least one attack. In fact, targeted attacks on these firms were more frequent last year than DDoS, which was named by only 12% of respondents in that sector, the report claimed.
As for other industries, relatively large numbers of respondents from telecoms (17%), financial services (16%) and transport and logistics (16%) reported targeted attacks last year.
On the other hand, those in real estate (8%), media (9%) and consumer services (8%) were rarely affected.
"Targeted attacks also caused data leaks according to 8% of the survey respondents," the report added.
"While compared with malware attacks, the percentage of targeted attacks that lead to data leakages is considerably lower, typically an attack targeting a specific company will help malicious users to get their hands on much more valuable information that will cause much more serious damage."
The report's findings chime with other stories making the headlines in recent months.
Kaspersky Lab itself has released reports on the
Icefog
attack campaign – which targeted military, shipping and other organizations in South Korea and Japan – and
The Mask
, an APT which hit victims in 31 countries.
Trend Micro, meanwhile, claimed in its
Q1 2014 Security Roundup
report that 76% of targeted attacks in the period were aimed at government organizations.