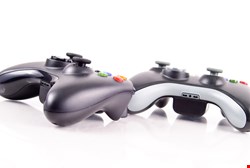 Christopher Boyd is a Senior Threat Researcher for ThreatTrack Security. This morning he warns that the 'brutal truth' that there is no Half-Life 3 "doesn't mean there aren't a lot of Half-Life 3 fakeouts doing the rounds." He points to one example, using typosquatting, at store(dot)stearnpowered(dot)com, where the 'rn' is easily mistaken for an 'm'.
"The real thing would be store(dot)steampowered(dot)com," he says. The fake page "is serviceable if a touch on the bland side." It tries to look like the real Steam store and lists Half-Life 3 as coming "Fall 2013." But, commented Boyd, "As anybody even remotely familiar with the Half-Life series would know, part 3 in the series has already attained the status of myth, with a seemingly never-ending supply of "No, it isn't coming out" type stories from across the Internet (so much so that "Half-Life 3 confirmed" is a meme and has been for many years)."
Boyd lists three other fake sites: halflife3beta(dot)org, com and net. The first claims that a closed beta program will commence in about five months' time (there's a countdown clock ticking away the days, hours, minutes and seconds). It offers a 'get my beta key' button that currently does nothing.
The second is a clear survey scam: "Win an iPhone 5," it says. "Signup with Tara to unlock download." At the time of Boyd's screenshots, there were just '51' remaining 'downloads.' Urgency is often a key aspect of scams.
The third site offers a cracked version of the beta. "I ended up finding an entire beta ready to be released for testing." The author cracked the test code, and said, "I thought I would release my cracked version of the game on this website, so that all of the anxious fans like myself can stop waiting and play the game." He even added, "I know surveys are hated, but I saw no other option to finance this server since the game is pretty large (size wise) and requires a lot of bandwidth for everyone to download." This too, then, is a survey scam.
Boyd has one overriding piece of advice for Half-Life enthusiasts. "If and when Half-Life 3 ever arrives, the first you hear about it won't be on some obscure domains serving up deals and offers. Keep your wits, your skepticism and your crowbar handy…"