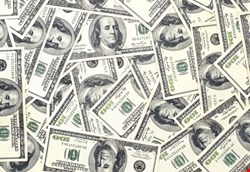 Instead of passing a stop-gap continuing resolution to fund the government through next year, as it did last year, Congress this year lumped most of the FY 2012 spending bills into one huge $1 trillion omnibus bill that covers all federal spending.
"The measure before us funds everything from our men and women in uniform to students who strive to improve their future through higher education, from environmental protection to protecting our children from harmful products, and from Homeland Security to the Securities and Exchange Commission", said Sen. Daniel Inouye (D-Hi.) and chairman of the Senate Appropriations Committee. "With the exception of the Department of Defense, all of these agencies have been running on a Continuing Resolution for well over a year now. This must stop. It is no way to run a government, particularity one that must learn to do more with less", he added.
In the section for DHS of the FY2012, the department is getting $49.5 million more than it did in FY 2011 for infrastructure protection and information security. This includes $443 million for cybersecurity efforts, an increase of $80 million above FY 2011, of which $22.8 million is for cybersecurity education and awareness.
The increase will continue efforts to combat the cyber threat by reducing points of access to federal computer networks, enhancing intrusion detection through Einstein, and building a cybersecurity workforce through education and training.