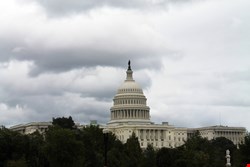 A slew of Republican senators have withdrawn their support from the controversial legislation, known as the Protect IP Act (PIPA) in the Senate and the Stop Online Piracy Act (SOPA) in the House.
Republican Senators Roy Blunt (Mo.), Orrin Hatch (Utah), John Boozman (Ark.), Marco Rubio (Fla.), and Kelly Ayotte (N.H.) have pulled their sponsorship of PIPA. In addition, Republican Senators John Cornyn (Texas), Mark Kirk (Ill.), and Jim DeMint (S.C.) have come out against the bill, and the ranking Republican on the Senate Judiciary Committee, Sen. Chuck Grassley (Iowa), has withdraw his support, although curiously he remains a sponsor, according a report by The Hill newspaper.
While none of the Democratic senators have pulled their sponsorship from PIPA, Sen. Patrick Leahy (D-Vt.) has pledged to amend the bill when it is considered on the Senate floor next week, taking out a controversial provision that would enable US law enforcement to block infringing foreign websites using a technique known as Domain Name System (DNS) filtering or blocking.
On the House side, Judiciary Committee Chairman Lamar Smith (R-Texas) has vowed to push ahead with consideration of SOPA, despite the online protests. "I am committed to continuing to work with my colleagues in the House and Senate to send a bipartisan bill to the White House that saves American jobs and protects intellectual property", Smith said in a statement Wednesday.
However, in December, Smith was forced to postpone consideration of SOPA after two days of contentious debate and scores of proposed amendment. Undeterred, he vowed to take up consideration of the bill next month, although he did agree to remove the DNS blocking provisions before it is voted on by the committee.
Also Wednesday, Rep. Darrell Issa (R-Calif.) introduced an alternative to SOPA called the Online Protection and Enforcement of Digital Trade Act (OPEN), which is similar to a bill that Sen. Ron Wyden (D-Ore.) introduced in the Senate last month. Issa is selling the legislation as a high-tech friendly alternative solution to SOPA.
"OPEN is a targeted, effective solution to the problem of foreign, rogue websites stealing from American artists and innovators. Today's Internet blackout has underscored the flawed approach taken by SOPA and PIPA to the real problem of intellectual property infringement. OPEN is a smarter way to protect taxpayers' rights while protecting the Internet", Issa said in introducing the bill.
Not everyone is impressed. Smith said the OPEN Act would increase bureaucracy without stopping theft of US intellectual property. "The OPEN Act creates loopholes that make the Internet even more open to foreign thieves that steal America's technology and IP without protecting U.S. businesses and consumers. It amounts to a safe harbor for foreign criminals who steal American technology, products and intellectual property", he said in a statement.