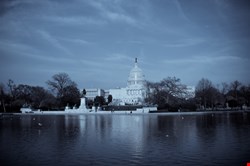 In his new role, Waddell will focus on aligning (ISC)² initiatives to best support the information security priorities of the US government and will oversee all of the (ISC)² US public sector programs and alliances.
Waddell has more than 20 years of experience in information technology, information assurance and cybersecurity and has overseen multi-million dollar contracts for cabinet-level departments including Defense, State, Commerce, Transportation, Treasury, Health and Human Services and Homeland Security.
A 2013 (ISC)² President's Award recipient, Waddell has also served in a volunteer capacity as co-chair of the (ISC)² North American Advisory Board and is a frequent speaker, contributor and participant in several community-related initiatives including the (ISC)² Safe and Secure Online program.
"The US government represents nearly 15% of our global membership which is why it is critical for an expert of Dan's caliber to lead the organization's efforts as a cybersecurity workforce advocate and influencer in this community," said W. Hord Tipton, CISSP, executive director of (ISC)² and former CIO of the US Department of Interior, in a statement.
The director of government affairs is responsible for advancing the professionalization principles of (ISC)² and increasing the organization's impact, overall reputation and prestige throughout the US federal, state and local government markets. Among the specific duties required are to advocate new programs and initiatives of particular interest to government; promote (ISC)² certification and education programs to government information assurance specialists; serve as a liaison to federal agencies, corporations, Congressional committee staff members and other professionalization organizations; and co-chair the (ISC)² US Government Advisory Board.
"In its 25th year of serving the U.S. government information security community, this is an exciting time to be part of the (ISC)² organization that is doing outstanding work in partnership with government, academia, and industry to solve the complex issues facing the government workforce," Waddell said. "I look forward to collaborating with the top cybersecurity experts in the government community to help protect our nation's cybersecurity posture."