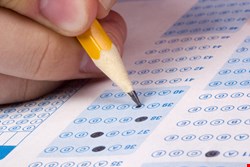 The test centers will increase local access to certification exam venues in a variety of areas, including Greater London, The Midlands, Northern England, Scotland and Northern Ireland, to ease the onus on security professionals when it comes to validating their skills. (ISC)² has also rolled out the ability to schedule an exam online 24 hours a day, seven days a week, for any time a test center is open, minimizing disruption as test-takers balance work pressures and professional development goals.
"With the growing demand for certification and the dire need for continuous professional development, we are committed to helping professionals achieve their goals, and in turn addressing some of the larger infosecurity skills challenges we're facing today," said John Colley, managing director, (ISC)² EMEA, in a statement. "With such an extensive network of exam centers, we are ensuring that accessibility does not present a barrier to people's ability to pursue professional certification. Candidates can now schedule the exams when and where they want; reducing the need to incur travel and accommodation costs."
The expansion was undertaken via the organization's existing relationship with Pearson VUE, who is providing access for (ISC)² testing within its Pearson Professional Centers, which are security hardened to protect computerized testing. (ISC)² fully transitioned to computer-based exam delivery for all its certifications in June 2012 to provide candidates with a better exam experience, more choices of exam centers, easier exam registration, fair and precise evaluation of competency, rapid turnaround of results and fortified exam security.
This expansion of the number of test centers follows the launch of live online training for Europe, the Middle east and Africa earlier this month, developed to improve accessibility to (ISC)² education programs. The "Live OnLine for the Official (ISC)² CBK Training Seminars," as they're titled, are real-time, virtual, instructor-led courses that offer candidates in EMEA an alternative to the traditional classroom-based training and greater learning flexibility.
Delivered in two and a half-hour sessions twice a week over eight weeks, (ISC)²-authorized instructors cover all the CBK domains appropriate to a certification through Live OnLine. Candidates receive up-to-date course materials, including the (ISC)² official text books, and contributions from subject matter experts, an overview of the scope of the information security field and post-seminar self-assessment tests are also available to candidates online. During the sessions, candidates can pose questions to the instructor for immediate response and feedback, with a similar experience to that of in-person training classes. Archived Live OnLine sessions can also easily be accessed by candidates for up to 60 days following the course with the ability to directly email the instructor with questions.
The 2013 (ISC)² Global Information Security Workforce Study, conducted by Frost & Sullivan in partnership with Booz Allen Hamilton, found that that 64% of respondents in EMEA (60% in the UK) plan to acquire certifications in the next year, with the CISSP viewed as the top desired certification.

"Our aim is to offer professionals a variety of options for quality learning via an educational model of their choosing to help them improve and maintain their skill levels in tune with evolving requirements," said Faisal Malik, head of business development at (ISC)² EMEA, in a statement. "Given the demanding work routines of security professionals, Live OnLine will take away the issues of cost and travel, offering candidates the convenience of virtual classroom sessions in local time, along with that all-important one-to-one interaction with the instructor."