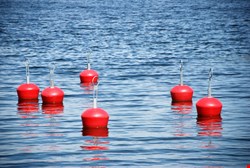 "It is still very advantageous for smaller emerging vendors to maintain significant focus on North America, where there is a larger number of dollars at stake. There is also positive growth there", said Lawrence Pingree, Gartner's research director who added that the research firm is encouraging vendors to continue to invest in strategies to remain relevant in other emerging high-growth markets as well.
The market, says Gartner in its report – Forecast: Security Service Market, Worldwide, 2011 – is estimated at $38.3 billion in 2012, and is likely to surpass the $49.1 billion mark in 2015.
The IT management segment of security services, adds the study, is forecast to grow from $8 billion to $14.9 billion in 2015, almost doubling the size of the security services market using the outsourced management model.
Commenting on the analysis, Gavin Egan, security solutions specialist at Verizon Business, said that the continuing rise in security spend is reflecting the growing importance of information as a strategic business asset.
By strategic business asset, he said, this is where a successful attack could leave irreparable damage – quantifiable in tangible terms such as stolen or misappropriated resources, but also in less tangible terms that still hugely significant impact on brand image and reputation.
"With the average data breach costing UK organisations £1.9 million, proactive information security management provides real business benefit", he noted.