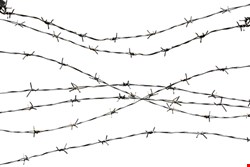 "Jailbreak has essentially bricked my iPhone 3. Great one," tweeted Tom Richardson, a YouTuber with Redmond Pie, yesterday. He is not alone. But while bugs can always be expected, and especially in new software, perhaps the biggest concern has been over the discovery of a relationship between the Evad3rs developers and the Chinese app store Taig.
The usual route for Western jailbreaks is Cydia. Yesterday, reports MacRumors, "Cydia administrator Jay Freeman [aka Saurik] noted on his Twitter that he was not informed about a new version of the jailbreak before its release. Beyond that, he also reported that the new jailbreak automatically installs a third party app store named Taig which distributes cracked apps in China."
TechCrunch goes further. It points out that users who successfully jailbreak iOS 7 found, "This Chinese app store offered Chinese-language apps but a little something extra, as well: pages and pages of cracked, pirated games." It suggests that the motivation for Evad3rs was financial. "The group made 'around a million dollars' in placement fees for adding TaiG to Chinese iPhones. While the actual number is currently unknown, my source explained that the rumors were true and that the fee was well within that 'order of magnitude.'
Evad3rs has responded with an open letter to the 'Jailbreak Community' comprising an explanation for the relationship with Taig and an apology for the piracy. The group points out that users are not locked into Taig. "Cydia can also be installed and Taig removed afterwards. It would be deeply hypocritical to remove choice from the user in the course of jailbreaking."
But why not Cydia in the first instance? "After we received the offer from Taig, we informed Saurik, our friend, of our decision to accept the offer. SaurikIT had been in talks with Chinese companies regarding potential partnerships, made a counteroffer. We believe they share our views on how a relationship with companies in China currently utilizing jailbreaking might benefit everyone in the community. Unfortunately, the negotiations did not work out."
According to Evad3rs, Saurik was simultaneously working with other jailbreakers to release a jailbreak ahead of Evad3rs. With the kudos of being first out at stake, and with the opportunity for what TechCrunch describes as a million dollar pay off at stake, it is possibly not surprising that Evad3rs rushed out the jailbreak while still buggy. But the jailbreak does work – there are many reports on Twitter from users who have successfully jailbroken iOS 7.
Evad3rs has also defended and warned Taig. "In our agreement with Taig, we contractually bind them to not have piracy in their store. This was an extremely important precondition of working with them." In fact, provided this condition is upheld, Evad3rs adoption of Taig would be good for the fight against piracy in China.
"We are very upset that despite our agreement and review by their team, piracy was found in the store. It was not acceptable and they have been strenuously working to resolve the problem in good faith, and have removed all instances of it that we have brought to their attention." So Evad3rs believes the issue is being addressed by Taig. But it adds the warning, "We will continue to monitor this issue and work to resolve it completely. Taig will be pulled from the jailbreak if it cannot be resolved."
The bottom line is that there is a new jailbreak for iOS 7. It works, but is buggy, and could brick the user's iPhone. Those who succeed in installing it may find themselves offered illegal pirated games and apps. Evad3rs is working to eliminate this aspect, and users will be able to escape from Taig and use Cydia in the future. Meanwhile, a separate jailbreak via Cydia is likely in the future.