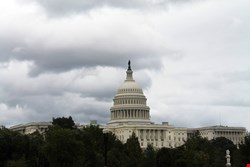 Sens. Joe Lieberman (I-Conn.), Susan Collins (R-Maine), Jay Rockefeller (D-W.Va.), and Dianne Feinstein (D-Calif.) sent a letter on Friday to Thomas Donohue, chief executive officer of the Chamber of Commerce, in which they expressed deep "disappointment" with the chamber's "mischaracterizations" of the Cybersecurity Act, according to a report by The Hill newspaper.
The senators said they were "baffled" by the group's opposition to the bill, particularly its "voluntary, incentives-based approach" to improve the cybersecurity of the US critical infrastructure.
To accommodate industry and Republican critics of the cybersecurity bill, the sponsors dropped their government-mandate approach, adopting instead private sector incentives. In addition, the sponsors tightened language about information sharing to appease privacy groups and some Democratic senators.
"Over the course of the last three years, as we have worked toward a compromise on cybersecurity legislation, the threat of a cyberattack against our country has grown even more serious," the senators wrote. "Given the cyberattacks that have affected the Chamber's own control over the information of its members, we would have hoped that you would have an appreciation for the threat to the national and economic security of our nation", they added.
Large high-tech companies, such as Cisco, Oracle, and CA Technologies, have come out in favor of the revised bill, Lieberman noted.