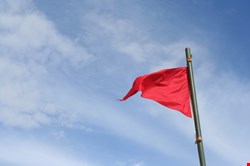 The report from DC-based think tank The Constitution Project argues that any comprehensive cybersecurity program adopted by the federal government must have clear legal safeguards to prevent unrestricted access by government officials to individuals' private information when searching network communications for harmful material.
Otherwise, the government "runs the risk of establishing a program akin to wiretapping all network users' communications," the report warns.
"The pervasiveness of the Internet – and the necessity for so many Americans to share sensitive personal and financial information online – is forcing policymakers to grapple with how to ensure Fourth Amendment guarantees in a digital world", said Asa Hutchinson, a former undersecretary in the Department of Homeland Security under President Bush and a former Republican congressman from Arkansas, who worked on the report.
Recently, a group of former national security officials urged the Senate to move quickly on considering comprehensive cybersecurity legislation. Senate Majority Leader Harry Reid (D-Nev.) is expected to bring the Senate's version of the legislation up for a vote next month.