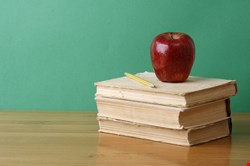 NIST, the Department of Education, and NCEC have agreed to work together with their state and local counterparts to enhance formal cybersecurity education programs for kindergarten through 12th grade, higher education, and vocational programs.
The agreement is designed to help the National Initiative for Cybersecurity Education (NICE) meet its goals of improving awareness, formal education, workforce structure, and workforce training and professional development in cybersecurity.
The idea for this partnership was conceived at the first NICE Workshop in August 2010. Cybersecurity groups, including the National Cyber Security Alliance (NCSA) and Cyberwatch, supported the idea. Now NCEC comprises 67 organizations, industry, academia, and individuals – including many of the country's largest computing trade groups.
NCEC's first task under the MOU is to build a comprehensive baseline listing of formal cybersecurity education activities operating across the country.
In addition, NICE has published for public comment a draft document that classifies the typical duties and skill requirements of cybersecurity workers. The document is meant to define professional requirements in cybersecurity. Comments are due by Dec. 16.
The new document, the NICE Cybersecurity Workforce Framework, was created by the NICE group responsible for developing and maintaining a highly skilled workforce to meet US computer security needs.
The framework organizes cybersecurity work into high-level categories ranging from the design, operation, and maintenance of cybersecurity systems to incident response, information gathering and analysis. The structure is based on job analyses and groups together work and workers that share common major functions, regardless of job title.