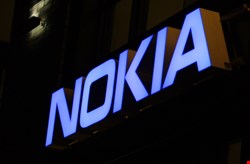 Ailing Finnish giant Nokia ended up paying several million euros in ransom after a blackmailer threatened to make public the Symbian OS encryption key and police bungled a follow-up operation, according to a local report.
The incident took place back in 2007, when Nokia was still one of the world's biggest handset manufacturers with a market share of around 50%, and Symbian was the main operating system for its devices.
It's not known how the blackmailer got hold of the key, but if it was made public, Nokia risked a huge security headache with the potential there for hackers to write malware for the OS.
In the end, Nokia took the matter to the National Bureau of Investigation in Finland, which investigated the case as one of "aggravated extortion", Detective Superintendent Tero Haapala told the local
MTV News
on Tuesday.
However, the operation went wrong and the police managed to lose track of the blackmailer, who picked up the bag containing several million euros from Särkänniemi amusement park in the city of Tampere.
The case remains unsolved and Haapala apparently declined to comment further.
Jon French, senior security analyst at App River, argued that firms and individuals should not give in to blackmailers, whether of the type that targeted Nokia or the flood of crypto-ransomware attackers seen recently.
"Giving in to ransoms can potentially stop something bad from happening to you or your company, but in the long run it's just nurturing more ransoms to occur in the future," he added. "I'm certainly a believer in not paying if I got hit with something like that."
Things have, of course, changed significantly since 2007 – mainly for the worse for Nokia.
Seeing its market share plummet after an ill-judged decision to choose Windows Phone as its primary operating system, the firm never recovered and earlier this year finally sold its Devices and Services business to Microsoft.
That $7bn deal will see the Finnish firm now focus on mapping services, its telecoms infrastructure division Nokia Solutions and Networks (NSN) and R&D for "advanced technologies".