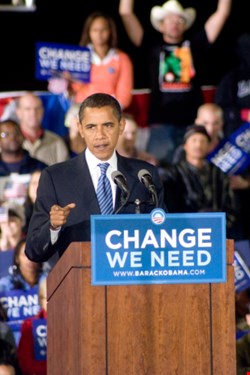 The agenda outlines plans to "build a trustworthy and accountable cyber infrastructure that is resilient, protect America's competitive advantage and advance our national and homeland security."

The gameplan calls for the timely appointment of a presidential adviser on cybersecurity who will be responsible for co-ordinating the various US agency activities and the development of a national cybersecurity policy for the United States.

The agenda, Infosecurity notes, builds on an election promise in which President Obama emphasised the need to improve the security of federal IT networks and the private infrastructure that underlies much of the US economy.

Interestingly, plans call for the adviser to be a separate position from the national chief technology officer post that was also mentioned by the administration in its election plans.

Despite the new White House administration being just days old, the agenda for cybersecurity looks well thought out, calling for, amongst many other matters:

- The prevention of corporate cyberespionage, plus the protection of trade secrets and intellectual property,

- The protection of the IT Infrastructure underlying the economy with standards for security and physical resilience.

- The development of a strategy to counter cybercrime, minimising opportunities for criminal profit. This, says the administration, will focus on shutting down the flourishing underground criminal infrastructure and prosecuting violators.

- The mandating of standards for security personal data and a requirement for companies to disclose breaches of personal information. This would, adds the administration, replaces a patchwork of security standards and breach disclosure requirements.

One of the first tasks facing the cybersecurity adviser, it seems, will be how to match President Obama's request to continue using his faithful Blackberry wherever he goes, yet maintain the highest level of security possible on mobile email transmissions.

With wireless password cracking applications such as Elcomsoft's Wireless Security Auditor Infosecurity notes the new adviser will have their work cut out for them.