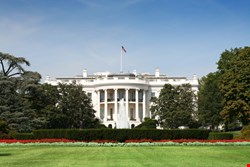 In a statement issued Wednesday, the White House warned that CISPA "fails to provide authorities to ensure that the nation's core critical infrastructure is protected while repealing important provisions of electronic surveillance law without instituting corresponding privacy, confidentiality, and civil liberties safeguards."
The White House said that CISPA (HR 3523) would permit broad sharing of information with government agencies without instituting adequate measures to protect and limit the sharing of personal information.
"HR 3523 effectively treats domestic cybersecurity as an intelligence activity and thus, significantly departs from longstanding efforts to treat the Internet and cyberspace as civilian spheres", the statement said.
"If HR 3523 were presented to the president, his senior advisor would recommend that he veto the bill", it asserted.
CISPA has a way to go before it reaches the president's desk. First, it has to be considered by the House, where numerous amendments are expected to be offered. Then, it has to pass the House and be considered by the Democratically controlled Senate, where passage is unlikely.