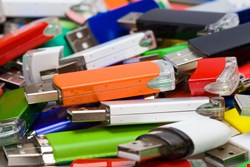 The data included voters' full names, addresses, gender, and birth dates; whether they voted in the last provincial election; other personal updates provided to the agency; and administrative codes used for election purposes, according to a statement by Elections Ontario.
The agency said that two USB keys containing the voter information, which was not encrypted or password protected, were lost by election personnel in October last year.
"There is no evidence that copies of personal information on two USB keys have been improperly accessed; however, I want to exercise the greatest degree of caution," stressed Greg Essensa, Ontario's chief electoral officer.
The agency is recommending that voters in the affected districts monitor and verify their personal transaction statements from governments, financial institutions, businesses and other institutions to detect any unusual activity.
"We have undertaken a rigorous search as well as a full internal investigation to completely review the circumstances. We engaged external counsel, Gowling Lafleur Henderson LLP, to undertake and guide a full investigation supported by INKSTER Incorporated, a forensic security specialist firm. Their investigation is still underway. I have reported this matter to the Ontario Provincial Police. The OPP is investigating. I have also asked the office of the Information and Privacy Commissioner of Ontario to assist Elections Ontario in a full review of our privacy policies and procedures and to consult with us in ensuring that this circumstance is not repeated", Essensa related.