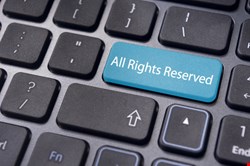 Pirate websites often dole out unwanted and risky files, according to an analysis from Intelligent Content Protection (Incopro) of 30 of the most frequently used illegal film and TV sites in the UK. It found that 90% of these contained malware and other potentially unwanted programs (PUPs) designed to deceive or defraud unwitting viewers.
More than a quarter (28%) of respondents accidentally downloaded malware on their device. Most commonly the malware is disguised behind innocent-looking "play" buttons that viewers unwittingly click on thinking it will play the film or TV show, but which actually trigger the malware or other programs to start downloading onto the device.
The most popular type of malware, found on 10 of the sites studied, installs pop-up ads on people's devices. Nearly 2 in 5 (39%) experienced pop-up adverts that are difficult to get rid of. These are not just annoying for the user, but are actually part of a scam designed to generate revenue for site owners from click-throughs and can lead to other types of malware being installed.
More dangerously, one in three (32%) downloaded a virus on to their device, often leading to their devices being unusable or having to be fixed. And, rootkits were found on five of the pirate sites, which fully expose a user's data to a cyber-scammer and allow them to access the device remotely. Almost one in five (17%) lost personal data or had personal information stolen
The rogue sites are also rife with credit card scams, with more than two thirds (67%) of the 30 sites containing credit card fraud. In total, just one of the 30 pirate sites monitored over a two-week period showed no signs of malware or credit card fraud.

The report also revealed just how easy it is to fall victim to such scams. Of those people who have unwittingly or intentionally visited a pirate website, more than three quarters (77%) of them experienced unwanted extras, including downloading malware, spyware, other viruses and pop-up ads as a result. Also, 14% were exposed to unwanted or explicit material such as pornography or violence.

"There's a lot of work being done to block and take down these sites but it's important to have your wits about you when watching film and TV online," said Kieron Sharp, director general of Federation Against Copyright Theft (FACT), in a statement. "You could end up getting far more than you bargained for when clicking on a link to watch a film or TV program if it's from an unauthorized site. Not only are you putting your personal security at risk, by using pirate websites you could be helping fund the organized criminal gangs who run these sites as a front for other cyber scams."