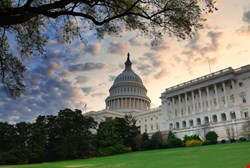 Reports from Capitol Hill indicate that the Senate Democrats were considering revamping their cybersecurity legislation in order to get enough Republican support to allow the bill to be brought up on the Senate floor for a vote.
The Cybersecurity Act, introduced by Sens. Joseph Lieberman (I-Conn.), Susan Collins (R-Me.), and Rockefeller, would, among other things, set minimum cybersecurity standards for privately owned infrastructure and authorize the Department of Homeland Security to enforce those standards.
Apparently, Rockefeller for one refuses to reconsider that provision. "That's just like giving up the basic national security protection of the country", he was quoted by The Hill newspaper as saying.
Leading Republican opponents of the legislation, such as Sen. John McCain (R-Ariz.), have made it clear that they oppose mandatory standards because it would impose an unreasonable burden on companies. They prefer voluntary standards and incentives for companies to improve their cybersecurity.