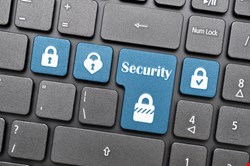 The SANS Institute is now taking registrations for its specialist Pen Test training event in Berlin. Taking place from June 3–9, 2013, in Berlin, SANS will be running five training courses, as well as a series of after-class talks, social functions and a NetWars evening.
Courses will include Web App Pen Testing, Network Pen Testing, Mobile Device Security and Ethical Hacking; Wireless Ethical Hacking; and Advanced Pen Testing and Exploits. SANS will be presenting a line-up of global experts to lead the training, including course-authors Stephen Sims and Justin Searle, plus Raul Siles, Steve Armstrong and Pieter Danhieux. Further information and online registration at
Following the sell-out success of SANS London 2012, SANS has also added a new London date to its security training calendar. This year SANS will run a Summer SANS London event, as well as the institute's major event in November.
SANS London Summer will take place from July 9–14, 2013, and will give security professionals the choice of four of its most popular courses: SEC401 Security Essentials, SEC503 Intrusion Detection, SEC542 Web App Pen Testing and FOR408 Computer Forensic Investigations.
Further information and online registration for both the Berlin and London events are available on the SANS website.