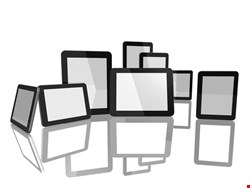 Less than one-quarter of respondents judged that BYOD reduces costs, with 10% being unsure, according to the survey of 250 IT professionals at Infosecurity Europe 2012 carried out by Lieberman Software.
Almost half (43%) cited an employee device introducing a virus into the corporate network as their biggest BYOD concern; more than a quarter (26%) pointed the finger at employees losing a device, with employees stealing data the biggest concern for 22% of respondents, the survey found.
"Because these are consumer-grade devices, they lack a lot of the controls that would be there in a corporate device", said Philip Lieberman, president and chief executive officer of Lieberman Software. In addition, IT needs to be able to wipe these devices if they are lost. "This opens up a whole can of worms for IT", he told Infosecurity.
"Another issue is that the number of devices they have to manage increases IT's costs, as well as the software necessary to manage all these devices", Lieberman observed.
"IT really hates these things. Unfortunately, they don't get to set the direction on this issue. In many cases, the direction on BYOD is determined at a much higher level within the organization without an understanding of the cost issues and liabilities", he lamented.
Lieberman argues that BYOD is being driven by device vendors, such as Apple, pushing their products as corporate ready or compatible – even if they are not.
"We've been here before. It's the same classic back door sales process used to promote PCs in the 1980s, where the large IT shops controlled both the glass house and what was on the desktops. Back then users and managers would show how PCs were better, faster and more flexible than the 'stone age' solutions offered by IT. Ultimately, IT was forced to adopt PCs as their corporate standard. The new twist today is that the interlopers are devices that will always be owned by the consumer, not the company", Lieberman said in comments about the survey results.