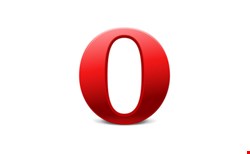 Five of the vulnerabilities fixed affect all supported systems: Windows, Mac, and Unix. These include two high-risk vulnerabilities involving issues where small windows and overlapping content could be used to trick users into executing downloads.
Also affecting all platforms, three low-risk flaws include a situation where history.state could leak the state data from cross-domain pages, a problem which could allow web page dialogs to display the wrong address in the address field, and an issue where carefully timed reloads and redirects could spoof the address field.
In addition, a medium-risk flaw, involving an issue that could allow web page content to overlap the address field, was fixed for Macs, and a low-risk flaw, involving a printing issue that could allow data leaks to other system users or allow them to corrupt data, was plugged in Unix.
Users can update the software using the program's built-in updater, through its auto-updater, or from the Opera website.
Nonsecurity-related flaws fixed in Opera 11.62 include problems with the WebM decoder that caused it to freeze and a bug when scrolling the Facebook chat window. The browser now supports a full refresh, ignoring the cache. The email client also remembers the last selected email.