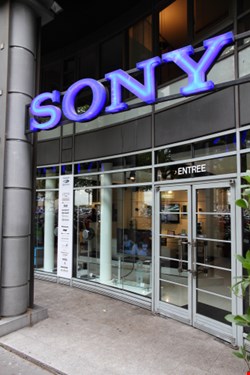 Sony has sought to draw a line under the massive data breach it suffered back in 2011 with a $15 million court settlement in the US.
The Japanese electronics giant's popular PlayStation Network (PSN) was hacked and the personal account information of 77 million users exposed in one of the
largest data breaches on record
.
It took months before all PSN services were finally switched back on by Sony and the firm took a heavy financial hit.
In the UK, privacy watchdog the Information Commissioner's Office
fined the firm £250,000
($425,000) for what it described as a serious but preventable breach of the Data Protection Act.
Now Sony has offered scores of disgruntled customers, whose legal disputes were bundled into a single Consolidated Class Action Complaint (CAC), free games and other goodies to mollify them.
Those who didn't participate in Sony's "Welcome Back" package will be entitled to one out of 14
PlayStation 3 or PlayStation Portable games and a choice of three out of six PS3 themes or a three month subscription to PlayStation Plus.
However, there's a $6m limit on these claims so those who are too slow will just get a month's PlayStation Plus membership.
Qriocity users will get a month's free access to the music streaming service and those who can prove their identity was stolen could receive up to $2,500 in compensation, Sony said.
The settlement has yet to be approved by a judge and only applies to the US, so disgruntled Sony customers elsewhere will have to carry on fuming.
James Brown, director of solution architecture EMEA at Alert Logic, argued that companies must realize investing in security is just part of doing business in "the modern internet age".
"Good security is a combination of tools, people and processes across the organization that needs ongoing focus and improvement. The cost of running threat management systems, application firewalls, encryption etc are far, far lower than the inevitable cost of failure," he told
Infosecurity.
"Many of the advanced technologies available to large corporations are now available in the cloud, which means they can be rapidly deployed to provide 24x7 coverage for an organization."