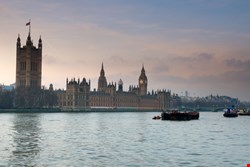 UK law enforcement officials have arrested five people believed to have been scamming legions of consumers by setting up copycat websites that masquerade as legitimate government destinations.
The alleged scams run the gamut from charging bogus fees for tax returns, carrying out driver's license renewals and even purporting to take passport applications – most of which are free through the government. As many as 5,700 complaints from swindled customers were made to the Advertising Standards Authority and Citizens Advice, according to the BBC, before the arrests were made.
"Imitation .gov websites are a popular way for scammers to exploit the trust of victims and steal bank account information, credit card details and other data they can make use of," explained Chris Boyd, malware intelligence analyst at Malwarebytes, in an email to Infosecurity. "Netizens should be especially wary of emails bearing tax return attachments – HMRC do not send out refunds in this manner, and the ZIP file could contain anything from a phishing page to a piece of malware."
The five were held under provisions of the Fraud Act, and are now out on bail.

Official government services can, of course, be found by searching on the gov.uk website – the lookalikes were careful to approximate the real thing by using suffixes like "govuk" or "directgov." Often the accused took blanket ads out to lure in unsuspecting web surfers.
The government has now started an awareness campaign to help people learn to recognize the telltale signs of fraud when they run up against it. Boyd added, "It's also worth keeping in mind that scammers may purchase search engine ad space to peddle their fake websites. If in doubt, always check directly with the government service you're trying to use – a five-minute verification phone call is better than a few hours trying to fix a problem after something has gone wrong."
National Trading Standards Board chairman Lord Harris told the BBC that "We have been working with search engines such as Google and Bing to remove adverts from online search results and we continue to gather intelligence across the country to help tackle this issue. We urge you to avoid unofficial websites which could leave you out of pocket or at risk of identity theft."