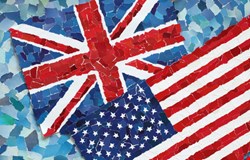 Pirated TV an film content is risky for consumers from a cybersecurity perspective and takes millions out of the creative and media economy on an annual basis. But the counterintuitive good news is that the majority of US (70%) and UK consumers (72%) are unlikely to watch ill-gotten entertainment, at least according to survey responses.
According to a global consumer survey from Irdeto, more than 90% of those in the US and 52% in those in the UK who do watch pirated content say it is a few times a year or less, signaling that in markets where more content is available, there is less of a need to download it illegally.
Overall, globally, while viewing of pirated content is clearly prevalent, many consumers would prefer to access content through legal channels. In fact, in areas where piracy is more common (Australia, where 26% admit to piracy, and Singapore, where 31% do) the main reason was because the video content is not available legally in their location.
Also, price was a top driver for consumers in India (29%) and Indonesia (36%) to watch pirated video content.
The portion of respondents who noted they were unlikely or extremely unlikely to watch pirated content was 40% in Australia, 31% in Singapore, 40% in India and just 9% in Indonesia, leaving a large majority of consumers in Asia-Pacific who are open to consuming entertainment through illegal means.
"One of the most interesting findings from our survey was that availability, poor quality and security issues are deterrents for downloading illegal content," said Bengt Jonsson, vice president of APAC at Irdeto, in a statement. "This is a clear message to operators to provide high quality content at the right price. This could be a differentiator to remain competitive in a diverse region like Asia-Pac."
Conversely, 62% of 18 to 24 year olds in the UK and 54% of 18 to 34 year olds in the US admitted to watching pirated content, a number much higher than older respondents. This highlights that young people are more willing to embrace piracy to get what they want.
Unfortunately, people looking for free entertainment often get free malware as part of the deal. Pirate websites often dole out unwanted and risky files, according to an analysis from Intelligent Content Protection (Incopro) of 30 of the most frequently used illegal film and TV sites in the UK. It found that 90% of these contained malware and other potentially unwanted programs (PUPs) designed to deceive or defraud unwitting viewers.
More than a quarter (28%) of respondents accidentally downloaded malware on their device. Most commonly the malware is disguised behind innocent-looking "play" buttons that viewers unwittingly click on thinking it will play the film or TV show, but which actually triggers the malware or other programs to start downloading onto the device.