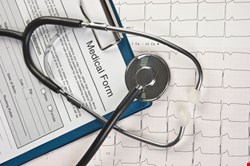 UDOH originally said that hackers had stolen personal information on 181,604 Medicaid and Children's Health Insurance Plan (CHIP) recipients, including social security numbers of 25,096 individuals.
On Monday, UDOH said that investigation into the data breach found that the social security numbers of another 255,000 individuals appear to have been stolen by hackers, who are reportedly located in Eastern Europe.
Also, 350,000 additional individuals may have had less sensitive information stolen, in addition to the 157,000 identified originally. This information includes names, birth dates, and addresses. This brings the total number of individuals affected by the data breach to around 790,000.
The additional victims of the breach were individuals whose information was sent to the state by their healthcare provider to determine their status as possible Medicaid recipients.
"The victims are likely to be people who have visited a health care provider in the past four months. Some may be Medicaid or CHIP recipients; others are individuals whose health care providers were unsure as to their status as Medicaid recipients", the statement said.
UDOH is offering one year of free credit monitoring services to individuals who had their social security numbers stolen.