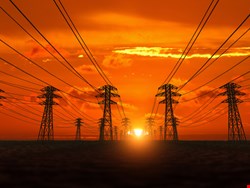 Pike has identified a number of key market drivers in the smart grid cybersecurity market. First, European smart grid metering deployments that were in early stages a year ago are into the deployment phase, even though completion dates may stretch beyond 2020.
Second, the North American Electric Reliability Corporation has begun issuing fines for noncompliance with its critical infrastructure protection reliability standards. Third, utilities believe they will see greater benefits from distribution automation than from advanced metering infrastructure, and Pike Research's forecasts indicated greater spending in that area.
"The industry is still playing catch-up to the threats facing power grids: the greatest needs lie in securing control system segments including transmission upgrades, substation automation, and distribution automation. However, despite this, many cybersecurity vendors are still focusing on IT security functions such as smart meter security, revealing a critical gap between current offerings and the needs of the market", commented Pike senior analyst Bob Lockhart.
The consulting firm judged that smart grid cybersecurity is "way behind" the attackers. Even where strong countermeasures exist, they are not consistently deployed. More sophisticated attackers look at the smart grid from a systemic perspective while the defenses have been installed in piecemeal fashion. This hands a significant advantage to the attackers.