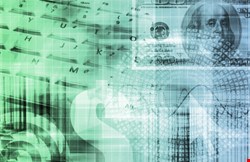 Venture capital firm Andreesen Horowitz has announced it is ploughing $90 million into little-known security and systems management firm Tanium, after branding its technology "a breakthrough like we've never seen".
Netscape co-founder Marc Andreesen
announced the news
on Twitter on Sunday night, claiming that the firm does for "people responsible for large networks of computers & software" what Google does for people on the internet.
"Collectively partners at @a16z [Andreesen Horowitz] have maybe 200 years experience in systems management; Tanium is a breakthrough like we've never seen," he added in another
tweet
.
Tanium was founded by father and son duo David and Orion Hindawi, who had already successfully teamed up on endpoint management firm BigFix in 1997, eventually selling the business to IBM 13 years later.
Tanium was founded with the aim of taking the technology even further, to a "10,000 times speed improvement over state of the art".
Members of the original BigFix engineering team working at the firm managed to do just that. They created a product which allows IT admins to type natural language questions about the state of a company's networked endpoints into a search box and have returned just seconds later all the info they need.
It allows both systems management and endpoint security teams to operate more effectively, helping them to "keep pace with modern network security threats and the scale of modern networks",
said
Andreesen Horowitz board partner Steven Sinofsky.
This in turn will make organizations more efficient, secure, agile and compliant, he said.
"In practice, the Tanium team accomplished nothing short of a complete rethinking of how IT pros manage, secure, and maintain the endpoints in their network — every node on the network can now be interrogated, managed, updated, and secured, instantly from a browser," added Sinofsky.
"You can literally ask almost anything of an endpoint — such as configuration, patch status, software inventory compliance, performance, reliability measures, telemetry, network activity, files, and more (basically anything you can ask of a running system) — and get answers back in seconds."
The Tanium platform is also architected with security in mind, said the former Microsoft man.
"As a result, all traffic is FIPS-level secured, actions are controlled and validated by signed certificates, and administrators have fine-grained control over the types of queries and actions permitted by different users within IT."
The $90m investment is the first in Tanium since the company was founded and the largest for Andreesen Horowitz since its $100m outlay on GitHub two years ago.