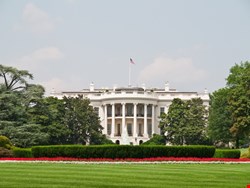 Schmidt wrote that the "time is ripe to make proposal into law and give the government and private sector the extra tools needed to fight those who would harm us." He warned that "time is not on our side. Since the White House delivered the administration's proposal to Congress, a number of new security breaches have been reported."
The White House advisor urged congressional leaders to move head with a "cross-committee and bipartisan approach."
Rep. Jim Langevin (D-R.I.) said that the passage of a Senate bill would put pressure on the House to act, The Hill reported. "I think the Senate passing something would be a major game changer and a major step forward in seeing comprehensive cybersecurity legislation pass Congress this year", said Langevin, who is co-founder of the Congressional Cybersecurity Caucus.
Despite Langevin's optimism, the House Republicans have been opposed to the comprehensive approach taken in the administration's cybersecurity proposal, which would provide the Department of Homeland Security greater authority in the area of critical infrastructure protection and establish national requirements for data breach notification.
Earlier this month, the House Republican Cybersecurity Task Force issued a report calling for cybersecurity legislation that would provide less direct regulation of firms and greater use of incentives to improve cybersecurity.
Incentives recommended by the report include development of voluntary standards through a public-private partnership, using existing tax credits and grant funding to promote increased cybersecurity, and encouraging the insurance industry to play a more active role in providing cybersecurity coverage.
If the Senate passes cybersecurity legislation along the lines of the White House's proposal, it is likely to encounter stiff resistance in the Republican-controlled House.