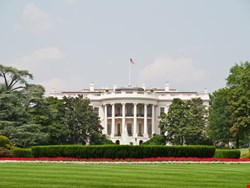 "Following congressional inaction, the President is determined to use existing executive branch authorities to protect our nation against cyber threats," the letter says, including "exploring an executive order to direct executive branch departments and agencies to secure the nation's critical infrastructure by working with the private sector."
Efforts to get a cybersecurity bill through Congress have to date failed, prompting Democrats like Rockefeller to call on the White House to mandate cybersecurity protection measures for businesses and government agencies alike through an executive order. The GOP has maintained that such a step is an overstepping of government authority into the realm of private enterprise – one that will hamper competition and innovation by placing too many regulatory restraints on daily operations.
Brennan in his letter advocates the establishment of cybersecurity guidelines rather than regulation, working with airports, utilities and even national broadcast systems and others in a private-public partnership to secure critical infrastructure.
Brennan also underlined the need for comprehensive legislation. "Executive branch actions under existing authorities cannot alter the reality that the United States Government will continue to be hamstrung by outdated and inadequate statutory authorities that the legislation would have addressed," he wrote.
US Secretary of Homeland Security, Janet Napolitano, underscored the need for immediate action on a more cohesive and updated cybersecurity strategy during her opening keynote address at the ASIS/(ISC)² Congress 2012.
She characterized cybercrime as "one of the most serious and rapidly evolving threats" the nation faces. "The cyber domain has become inseparable from our daily lives" that has transformed society in a positive way, but has "also increased the complexity of a shared risk," she said.

The Dems are including initiatives like funding new research investment and implementing standards for security measures for critical infrastructure in their official election platform. "We will continue to take steps to deter, prevent, detect, and defend against cyber intrusions by investing in cutting-edge research and development, promoting cybersecurity awareness and digital literacy, and strengthening private sector and international partnerships," reads the Democratic platform.