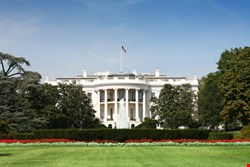 The White House's Networking and Information Technology Research and Development (NITRD) Program is sponsoring a symposium on moving target (MT) research to be held June 11 in Annapolis, Maryland.
The White House called for research into MT in its 'Trustworthy Cyberspace: Strategic Plan for the Federal Cybersecurity Research and Development Program' report issued in December.
"Research into MT technologies will enable us to create, analyze, evaluate, and deploy mechanisms and strategies that are diverse and that continually shift and change over time to increase complexity and cost for attackers, limit the exposure of vulnerabilities and opportunities for attack, and increase system resiliency. The characteristics of an MT system are dynamically altered in ways that are manageable by the defender yet make the attack space appear unpredictable to the attacker", the report explained.
The central question of the upcoming symposium will be: Is there scientific evidence to show that MT techniques are a substantial improvement in the defense of cyber systems? The NITRD is asking for papers addressing this question.
Symposium topics of interest will include dynamic network services, game theoretic approaches, virtual machines, cloud computing, dynamic execution, automated response actions, situational awareness, MT transparency, work factor metrics, risk analysis, end-to-end security, resiliency, intrusion tolerance, and measures of effectiveness.