As of June 4, I will be taking a break from the world of information security to bring my very own mini @InfosecEditor into the world.
As I get ready to send to press what will be the last issue of Infosecurity that I work on for a year, allow me to indulge in a trip down memory lane as I pick nine of my favourite memories from my nine years at the best information security magazine and news site there is.
9: Woman of Influence
When Microsoft nominated me for the 'women of influence' awards at the EWF event in 2013, I was humbled and honored. I flew out for the awards, entirely expecting to come home empty handed but content having spent a week at the incredible Gainey Ranch in Scottsdale Arizona with a couple of hundred inspiring women from the world of information security. Winning the accolade was just the icing on the cake.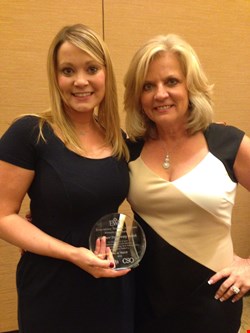 8: Digital Evolution
When I joined Infosecurity in 2006, we had a static website, and a print magazine. In 2008, I launched our webinar series and virtual conferences. Seven years later, we run astoundingly popular weekly webinars and quarterly virtual conferences. More than 10,000 people attended our 2014 summer virtual conference, and our webinar channel reaches over 350,000 infosec professionals. That's a digital evolution to be proud of.
7: Gong After Gong
I first won my own BT journalism award back in 2008, but better still has been attending the awards every year and picking up award after award for Infosecurity features. We've never walked away empty-handed and usually scoop multiple gongs, testament to our diligent, cutting-edge reporting and editorial integrity and excellence.
6: Let the Show Commence!
I've survived nine Infosecurity Europes, but only four of them as an 'insider'. Infosec is a crazy week for anyone attending, but for the show team behind Europe's number one information security event, it's carnage. But nothing beats the buzz, or the intense work that brings the team together.
5: Interviewing Paul Judge
Writing the profile interviews for each issue of Infosecurity ranks pretty highly on my list of why I love my job. But my all-time favourite was Dr Paul Judge, a serial entrepreneur and noted scholar, whose passion for business and life left me completely in awe. I've enjoyed interviewing Judge on multiple occasions since, but more enjoyable still were the tens of bottles of incredible wine we've enjoyed – along with a limousine full of wonderful infosec people and friends – in Napa Valley after RSA finishes each year.
4: Relaunch, Revitalize
It took about two years from planning to live launch, but when we finally set our brand new website live last summer, I was as proud as punch. Huge kudos goes to Rebecca Harper, for leading this project through completion, and to Carlos Gomez-Rios, our then project co-ordinator, whose technical expertise and imagination contributed greatly to the success of the new site. Eight months on, it's still a shiny new toy that I can't get enough of.
3: Traveling the World
My very first overseas conference is special to me for many reasons. I was young, eager to travel, and couldn't believe my luck as I arrived in Orlando, eager to learn about an industry then alien to me. Since then, I've travelled to eight RSAs in San Francisco, five Black Hats in Vegas, and attended events in Miami, Seattle, Denver, Chicago, New York, Washington DC, Philadelphia, and Arizona. Closer to home, I've been lucky enough to travel to Israel, Russia, and tens of other countries. Not only have I seen so much of the world, but the industry is no longer alien to me, and more importantly still, nor are the people in it. I've made friends that I know will last a lifetime.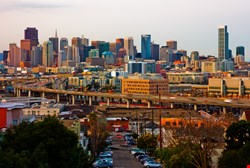 2: Two Become One
In 2011, Infosecurity Magazine and Infosecurity Europe merged to create the Infosecurity portfolio, bringing together two power brands to create a one-stop-shop for industry, and a singularly authoritative source of information for the industry. I gained a whole new team of wonderful colleagues…and we've never looked back.
1: People, Wonderful People
And finally, there could be no highlight greater than all of the amazing people I've been lucky enough to work with over the past nine years, both colleagues and industry friends. These are the people that make saying goodbye – even if it is only for a year – very difficult.
I'll be at Infosecurity Europe for my last hurrah and would love to see as many of you as possible, so please do find me at the Infosecurity Magazine booth, M60.
Now that I'm feeling appropriately nostalgic, all that's left to say is thank-you to all of our readers, and anyone who has contributed to the above nine memories.
I'm lending my editor's chair to Joseph O'Halloran for a year, and am confident that he'll do a wonderful job of looking after Infosecurity in my absence. So be kind! He'll also be at Infosecurity Europe, so stop by to say hello, I'm sure he'd love to meet you.
I'll see you in 2016.