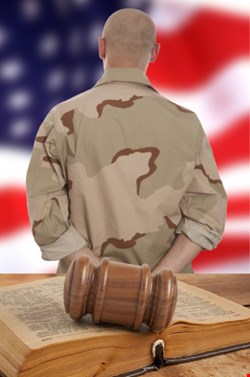 Manning's supporters will still be hoping for maximum clemency. They see him as a whistleblower acting out of conscience for the good of his country. Sentencing will commence at 9:30 am, EDT, 31 July 2013.
It should be said that while Manning has huge support from all round the world – 17 European parliamentarians wrote an open letter to the President asking for clemency just yesterday – there are many others who believe his actions in leaking classified documents to WikiLeaks was simply wrong.
While he could still face a very long term in prison, the verdict is seen as a blow to the Obama administration. A guilty verdict on aiding the enemy would provide a very strong weapon in its campaign to deter future government leaks. That same verdict would, however, have been seen as a blow to journalism, and could have been used to to eliminate much national security reporting: "the end of national security journalism in the United States," WikiLeaks founder Julian Assange told CNN.
WikiLeaks tweeted, "Bradley Manning's convictions today include 5 counts of espionage. A very serious new precedent for supplying information the press."
But on aiding the enemy, the BBC's Jonny Dymond reporting from Fort Meade, Maryland, commented, "It looks like the prosecution overreached with the aiding the enemy charge. The judge ruled in April that the prosecution would have to prove beyond a reasonable doubt that Pte Manning had 'reason to believe' that the files could be used to harm the US or aid a foreign power. A high hurdle – not crossed."
"While we are obviously disappointed in today's verdicts, we are happy that Judge Lind agreed with us that Brad never intended to help America's enemies in any way. Brad loves his country and was proud to wear its uniform," his family told the Guardian.
Manning's supporters will now be waiting to see what sentences Col Lind hands down on the guilty verdicts.