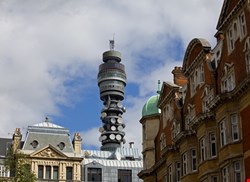 The idea is to test the cream of the UK's amateur cybersecurity talent via the Challenge Competition Programme, which will test 42 cyber defenders, identified during 10 months of virtual and face-to-face battles. That leads up to a Masterclass grand finale, where the Cyber Security Challenge UK champion will be crowned after a face-to-face cyber battle will take place at a secret location in London on March 14 and 15, 2014.
"With the involvement of government organizations entrusted with protecting the most sensitive information in the country, and BT, one of the largest telecommunications companies in the world, this year's finalists will face a Masterclass final that will excite and challenge in equal measure," said Stephanie Daman, CEO, Cyber Security Challenge UK, in a statement.
The top-secret scenario and role-playing based finale will comprise technical challenges and more business-focused risk analysis and policy tasks. Finalists will be asked to show off their skills in a simulated work environment by solving the sort of problems cybersecurity professionals encounter every day. They will be required to demonstrate technical, interpersonal and decision-making skills.
"We are delighted to be the lead sponsor and host of the Masterclass finals," said Bob Nowill, BT's cyber director. "As an organization, we see these types of initiatives as key to encouraging people to develop their cyber skills and build a career in this really interesting area of security."

Critically, the competition is aimed at amateurs and meant to foment an interest in going into the cybersecurity workforce. "The beauty of the Cyber Security Challenge UK is that the competitors include a real mix of self-taught talent who bring an unconventional and innovative approach to the challenges," said Jonathan Hoyle, GCHQ's director general for government and industry cyber security. "That innovation is really important to the UK in tackling cyber threats today and in the future."
He added, "Through GCHQ's involvement, I have had the enormous pleasure of presenting some of the awards and welcoming some of the Challenge winners and finalists to GCHQ, as visitors, on year-long placements and in some cases as fully-fledged members of GCHQ's cybersecurity mission."
The Cyber Security Challenge UK began in 2010 as three competitions run by a small group of supporters from industry, government and academia to address the growing skills gap in the UK's cybersecurity workforce. Now in its fourth year, the Challenge has grown its range of competitions, incorporated a schools-specific challenge, and is now backed by over 75 sponsors from across government, industry and academia.
With the sponsors' support, the Challenge has handed out more than $319,500 in career-enabling prizes, to more than 100 of the UK's leading amateur cyber-defenders, a number of whom have since moved into the profession.

"These sorts of initiatives are vital for attracting talented people to consider careers in security and in law enforcement," said Lee Miles, deputy head of the National Cyber Crime Unit, within the NCA.
Berths in the Masterclass are open to anyone of British nationality not currently working as a cybersecurity professional. To qualify, candidates must register with the Challenge and prove their talent by playing one or more of the upcoming virtual qualifier competitions, developed by cyber-experts from companies like QinetiQ and Dtex Systems.