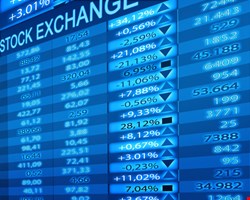 The World Federation of Exchanges (WFE) said that its latest working group will bring together representation from a number of exchanges and clearinghouses across the globe, to collaborate on best practices in global security. The Cyber Security Working Group will be chaired by Mark Graff, CISO at NASDAQ OMX, and vice-chaired by Jerry Perullo, vice president of information security for the IntercontinentalExchange (ICE).
"I'm proud to be working with an array of some of the brightest information security officers who in the exchange industry around the world," said Graff, in a statement. "We are tasked with a significant goal: to build universal best practices and partner with third-parties to combat systemic cyber abuse to ensure the resiliency and strength of our capital markets. I look forward to addressing this head on with the founding committee and new members alike."
In addition to developing cybersecurity best practices, the Cyber Security Committee will focus on establishing a communication framework among participants based on mutual trust and, notably, facilitating information sharing, including threat intelligence, attack trends and useful policies, standards and technologies. Part of that will also be enhancing dialogue with policy makers, regulators and government organizations on cyber-threats and supporting improved defenses from both external and internal attacks.
The founding committee members include: Australian Securities Exchange; BM&FBOVESPA; CME Group; The Depository Trust & Clearing Corporation (DTCC); Deutsche Boerse; IntercontinentalExchange (ICE); International Securities Exchange (ISE); NASDAQ OMX; NYSE Euronext \ ICE; Saudi Stock Exchange; Singapore Exchange; SIX Swiss Exchange; and the Toronto Stock Exchange.
Stock exchanges have been the target of bad actors in the past, albeit infrequently. The hacktivist collective Anonymous launched DDoS attacks against the NYSE in 2012, and in 2011, some parts of the London Stock Exchange website were exposed to a computer virus after an ad on its website hosted malware. There's even been a stock exchange battle royale: In 2012, Israeli actors hacked websites of stock exchanges in Saudi Arabia and Abu Dhabi in retaliation for cyber-attacks on the Tel Aviv Stock Exchange website.
"The creation of this committee group is a significant milestone for the global exchange community," said Ravi Narain, chairman of the Working Committee. "Cybersecurity is a crucial issue to global markets, and paramount for maintaining market integrity and resiliency. We are pleased with the positive collaboration in this committee, which will transcend competitors and regions in order to tackle key issues and present best practices, and we believe that the formation will universally benefit the financial markets of the world."