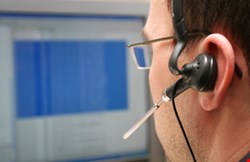 US secretary of state John Kerry had his unencrypted phone calls tapped by Israeli spies during peace talks on Gaza last year, according to a new report in Der Spiegel.
These conversations with high-ranking Middle East negotiation partners were apparently made on regular, unencrypted lines via satellite, allowing spy agencies to eavesdrop and use the information gleaned to boost their side's chances of a favourable diplomatic outcome to the talks.
Tensions between Israel and Kerry have been running high, despite US support for Israel which saw Congress vote on Friday to spend a further $225m enhancing Jerusalem's missile defense system: "Iron Dome".
The APT-style targeted attacks are said to have taken place between 2011-12, although one of the companies involved, Israel Aerospace Industries (IAI), subsequently denied that it had been breached by the state-sponsored cyber gang.
The US is, of course, not blameless itself when it comes to monitoring the private conversations of world leaders.