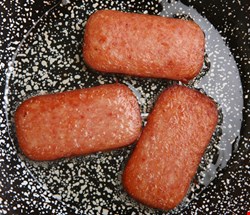 Heading the list for the second successive quarter is India, responsible for 11.7% of all spam caught by the Sophos worldwide network of spam traps. Perhaps surprisingly, Italy comes in second with 7.0%. South Korea is third with 6.7%, and the US has slipped (or improved) from second to fourth position at just 6.2%. "The UK," says Sophos, "has managed to remain out of the top twelve spam-relaying countries for the last four consecutive quarters, having last appeared in April – June 2011."
The latest Sophos 'dirty dozen' report shows that Asia now accounts for just shy of half of the world's spam emails, "which make up an average of 45–50% of corporate email – that is one unwanted, unsolicited message for every important communication!" said Graham Cluley, senior technology consultant at Sophos.
The majority of spam is delivered by botnets. So although computers in India might be sending the most spam, it does not indicate that the spammers themselves come from India. Many botnets and botherders, for example, are known to originate in eastern Europe and the Russian Federation. Botnets are the real problem.
"The chief driver for Asia's dominance in the spam charts," explains Cluley, "is the sheer number of compromised computers in the continent. Malicious hackers hijack poorly-protected computers, and command them – without their owners realising – to send out unwanted money-making messages and malicious links. Everyone has a responsibility to ensure that their PC or Mac is properly defended against such attacks. If they take no care over their computers they're simply adding to the world's spam problem."
Authorities in the US and the UK can consequently take some comfort from these figures. They suggest that users are beginning to heed the need for security, and are taking more effective steps to protect their PCs.