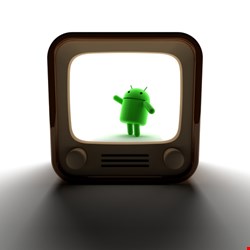 "Smartphones and tablets are exploding, and they have already surpassed PC sales", noted Chad Bacher, Webroot's director of product management. "A lot of the users out there do the same type of things on their smartphones and tablets that they were used to doing on their PCs".
He told Infosecurity that many if not most of these mobile device users are browsing the internet – partaking in services like mobile banking – with very few employing little to no security protection.
"In the past few weeks, we've seen a number of malicious apps on the Andorid market", he added. "It's very important for users to be protected on their smartphones and tablets, given all of the information they will be accessing and entering into the device. It's just like a regular PC."
There are plenty of smart device security apps available for Android, both free and paid versions. AVG, Symantec, Webroot, Kaspersky – all the major players have their own security apps for smartphones and tablets. So what's the major difference between the free and paid offerings? What can users expect if they pony up some bucks?
Webroot has been testing the beta version of its security app since December 2010, and has now rolled out a paid version of the app. It also continues to offer a free version.
The major difference between the free and paid version is the remote wipe feature, which allows only paid users to remotely lock devices, wipe personal data from them, locate lost devices via Google Maps, or send a loud audible signal out to help locate a misplaced device. In addition to remote wipe capabilities, users of the paid app will have access to a security settings auditor, which monitors the device for insecure setup, and an app inspector, which provides users with information on the type of data a particular app will have access to on the device.
Users of the free app will not have access to these remote security features, but will still have access to its anti-virus, web browsing security, and call/SMS blocking features.
Drew Amorosi, Infosecurity's US Bureau Chief, installed the beta version of the Webroot app on his Android phone soon after he purchased it in December of this past year.
"I didn't choose the Webroot app for any particular reason – there were so many free mobile security apps available that I literally put names in a hat and pulled out a lucky winner", he said. "But I have yet to receive any malware or malicious web page warnings from the app, so I suppose the most significant difference lies in the remote wipe feature."
Or, he added, maybe the malware writers are still playing catch-up in the mobile space.
"Nevertheless, if you think your phone is worth the $14.99 to have remote location and wipe abilities, then I suppose the paid app is for you. After all, losing a smartphone or tablet is a heck of a lot easier to do than losing your laptop."