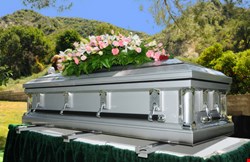 The study – `Dying in a Digital Age' – which was commissioned by Remember a Charity, says that millions of pounds a year risk simply being lost as people fail to include their online bank accounts and music collections when writing their will.
The charitable organisation says that digital musical collections in the UK are worth an estimated £9 billion, yet when people die, most of these digital assets remain locked until they either time-expire or, perhaps worse, Infosecurity notes, continue until the online service ceases operations at some distant time in the future.
According to Remember a Charity, the report – which analysed the wills of 2,000 living people – notes that 74% said their digital music and photo collections had strong sentimental value, whilst 80% said their digital assets were financially valuable.
The charity, which seeks to raise awareness of the need to make wills and leave money to charity, says it is the over 55s who value their digital assets more highly than any other age group.
Rob Cope, the charity's director, said that bank accounts, music and photograph collections are increasingly stored online.
"This report shows that we should all take a moment to think about our own digital footprint and who we will pass it on to. We commissioned the research to encourage more people to think about writing a will in general and whether they'd like to leave a charitable gift", he said.
"As a nation we are incredibly charitably minded, with 75% of us regularly giving to charities in our lifetimes but only 7% of us currently leave charitable donations when writing a will", he added.
Cope went on to say that, in order to help people consider how they'd like to pass on their digital possessions, the charity has produced a simple 'Digital Legacy Checklist' that can be downloaded from its website.