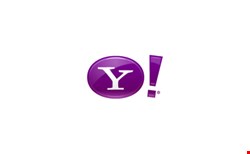 Do-Not-Track requires two elements to work. Firstly, users must be able to set their preferences within their browsers (this is largely, but not exclusively, about cookies). Last month Google's Chrome became the last major browser to affirm support for DNT, saying it would be implemented by the end of the year (Safari, IE9, Firefox and Opera already have some form of DNT).
The second requirement is that web companies will need to abide by the browser's DNT request. Peter Cranstone, writing in his 3pMobile blog, points to the problem: "By checking the box marked DNT in the browser we're sending a message to the content provider that we do not wish to be tracked and that we trust that you'll respect our wishes... We have to 'hope' that the content provider will do the right thing."
This is where DNT becomes difficult. It is a problem amply illustrated by Google's Janus stance. It must implement DNT in its Chrome browser or lose out to all of its browser competitors. The public clearly wants this privacy option. But Google's vast advertising empire will potentially suffer from increasing use of DNT. Yesterday the New York Times reported, "As Internet privacy has become a bigger issue in Washington, technology companies have been increasing their lobbying. Google and Facebook recently bolstered their lobbying teams. Google hired Susan Molinari, a former New York congresswoman. Facebook hired Greg Maurer, a former aide to House Speaker John Boehner." Google and Facebook will not abandon their tracking abilities without a fight
The importance of the Yahoo announcement, that "the implementation of a Do Not Track (DNT) header solution that will be accessible across Yahoo!'s global network by early summer," is a challenge to Google and Facebook. "As an innovator in the online space, Yahoo! will continue to be at the forefront of industry best practices and self-regulatory initiatives", the company said. This announcement will place additional pressure on all web companies to adopt and abide by DNT.