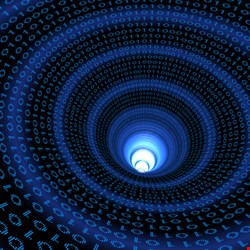 Ovum's research shows that recent data privacy scandals such as WhatsApp's use of address books, and the continuing issues over privacy and data use policies on Facebook and Google have significantly harmed the reputation of internet companies as a whole – only 14% of consumers now trust that their personal data placed online would not be exploited.

Ironically, in celebration of last week's Data Privacy Day, Twitter and Google are focusing on transparency with end-users, specifically with reference to government requests for private information.
Facebook, for example, is reported to be developing a new mobile app that will track users' geolocation even while the app isn't running, scheduled for launch in mid-March. The purpose of the app is to help users find nearby friends – but it has the potential to do much more.
"Internet companies need a new set of messages to change consumers' attitudes," said Ovum analyst Mark Little in announcing the new research. "These messages must be based on positive direct relationships, engagement with consumers, and the provision of genuine and trustworthy privacy controls."
Invisible consumers – i.e., untraceable ones – are of particular concern considering that personalization and targeted marketing and advertising are the biggest monetization engines for digital business models. But privacy issues have led to more than two-thirds of consumers (68%) across 11 countries saying that they would select a "do-not-track" (DNT) feature if it were easily available, according to Ovum. In short, digital consumers around the world are growing tired of their personal data being collected across the internet.
"As such, a variety of data privacy tools are being launched that promise to allow consumers to remain invisible – and impossible to target by data means," Little wrote. This, in turn, suggests that a "data black hole" could soon open up under the internet economy. Hardening of consumer attitudes, coupled with tightening regulation, could diminish personal data supply lines and have a considerable impact on targeted advertising, CRM, big data analytics and other digital industries.

"Unfortunately, in the gold rush that is big data, taking the supply of 'little data' – personal data – for granted seems to be an accident waiting to happen," said Little. "However, consumers are being empowered with new tools and services to monitor, control and secure their personal data as never before, and it seems they increasingly have the motivation to use them."

Ovum believes that internet companies should introduce new privacy tools and messaging campaigns designed to convince consumers that they can be trusted. Improving the transparency of data collection and use will help build trust, a commodity that will increasingly become a sustainable competitive advantage.

"Most importantly, data controllers need a better feel for the approaching disruption to their supply lines, and must invest in tools that help them understand the profile of today's negatively minded users – tomorrow's invisible consumers," added Little.