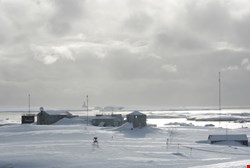 Under the subcontract, Kratos' SecureInfo unit will provide cybersecurity decision support, including information security design, planning, implementation, and operations/maintenance for the terrestrial, satellite, and IT systems and infrastructure across the global USAP.
Since 1956, the National Science Foundation's USAP has supported the US goals of implementing the Antarctic Treaty, fostering cooperative research with other nations, protecting the Antarctic environment, and developing measures to ensure equitable and wise use of resources.
The program comprises research by scientists selected from universities and other research institutions and operations and support by contractors and federal agencies. Approximately 3,000 Americans are involved each year.
The program has three year-round research stations. In the summer, additional camps are established for glaciologists, earth scientists, biologists, and others. Large, ski-equipped LC-130 airplanes operated by Air National Guard crews provide air logistics. Helicopters provide close support for many research teams. Tracked or wheeled vehicles provide transport over land and snow; small boats are used in coastal areas.
"We are very pleased to provide our comprehensive suite of cybersecurity services and solutions to the US Antarctica Program in support of their research and discovery mission. We are also very excited to expand our long-standing relationship with Lockheed Martin", said Christopher Fountain, senior vice president of the Kratos SecureInfo business.