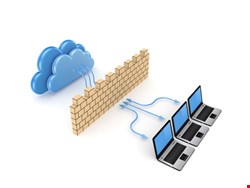 New research reveals that one third of businesses acknowledge frequent firewall outages stemming from human error in the face of persistent manual processes.
A Tufin Technologies report shows that that C-level managers and IT professionals from financial services, telecom, technology and public sectors are facing frequent network configuration changes. And while end-to-end, coordinated security policy is vital in such a scenario (almost nine out of 10 IT and business decision-makers felt that coordination of security policy across the entire network is "essential"), human error is common.
Specifically, a quarter of UK and US businesses have had to re-do more than 60% of all firewall changes because they weren't implemented correctly the first time, the study reported. When it comes to firewall outages, 33% said that their company had suffered five or more firewall-related outages in the last year – the equivalent of nearly one every other month. Seventeen percent of financial services companies reported 11 or more outages in the last 12 months.
The cloud makes a big impact: 50% of all respondents said the cloud will have the most impact on network security in the short term. Other key areas are network operations applications, outsourcing and virtualization. When it comes to the latter, nearly half of respondents reported more than 50% of their network was virtualized.
Meanwhile, changing job roles are impacting policy management: 71% have had to adopt new processes, learn new technologies and interact with new people because of cloud and virtualization. About 55% report these new business initiatives require security's input, and almost one third report they require data from new stakeholders in order to design proper security policies.

"This research shows that network security has become too complex to manually manage, especially with the introduction of new technologies such as Cloud, virtualization and IPv6," said Reuven Harrison, co-founder and CTO at Tufin, in a statement. "The key to meeting these challenges is automation and orchestration which will increase IT agility while maintaining security and compliance across the network."
Fortunately, network management is moving toward automation: 67% of senior IT and decision-makers think security policy management across the network will become more automated over the next few years. Network configuration and server configuration are the IT areas most likely to become automated.