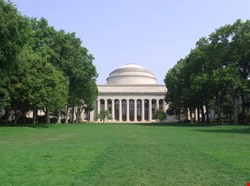 For one, members of the hacking group Anonymous threatened action should the Westboro Baptist Church carry through with plans to picket Swartz' funeral on Tuesday, and on Monday hacked the Massachusetts Institute of Technology to post an "in memoriam" message on its website.
Federal prosecutors were pursuing charges against Swartz for allegedly illegally downloading millions of scientific journal articles from the Massachusetts Institute of Technology and JSTOR (a journal storage repository) in the name of freedom of information and open-access – asking for jail time in the process.
In the wake of the tragic events, the Westboro Baptist Church has urged members to protest at the funeral, saying that Swartz was a "cyber-criminal thug" and an abomination. "Now the gloves are off, cyber rebels! ... We will picket the funeral, the LORD willing, so that in that Great Day of His Wrath, your blood is not on our hands," the press release reads.

Anonymous, however, responded with a new offensive, #OpAngel, threatening action should the Westboro Baptist Church show up at the funeral.
"It is likely that our continuous condemnation and attacks against this cult is the very reason Aaron is being targeted by them. We would do anything to stop them from attending Aaron's services," the group said in a statement. "We are encouraging the public and any members of Highland Park law enforcement with intel on the cults to e-mail that information to OpAngel@hushmail.com."
The church subsequently called off its protest, according to a tweet from @YourAnonNews.

But #OpAngel also will involve pursuing "reform within the DoJ and other government agencies to prevent the kind of unnecessary harassment that Aaron Swartz was victim to. Some of the brightest men and women in the fields of information technology and security are being targeted by agencies that lack a basic understanding of the so-called crimes they are accusing people of. We will do this for Aaron Swartz and everyone like him."
On Monday Anonymous hacked the MIT website, making it inaccessible for three hours, to offer a message in Swartz' memory:
"Whether or not the government contributed to his suicide, the government's prosecution of Swartz was a grotesque miscarriage of justice, a distorted and perverse shadow of the justice that Aaron died fighting for - freeing the publicly-funded scientific literature from a publishing system that makes it inaccessible to most of those who paid for it - enabling the collective betterment of the world through the facilitation of sharing - an ideal that we should all support."
"We call for this tragedy to be a basis for reform of computer crime laws, and the overzealous prosecutors who use them," it added.

For its part, MIT has launched an internal probe into any possible culpability for Swartz' suicide, while JSTOR said that it had no interest in pursuing the charges further. And, in absence of a defendant, the Department of Justice has dropped all charges, pro forma.
"It pains me to think that MIT played any role in a series of events that have ended in tragedy," MIT President Rafael Reif said in a statement. "Now is a time for everyone involved to reflect on their actions, and that includes all of us at MIT."
"I have asked that this analysis describe the options MIT had and the decisions MIT made, in order to understand and to learn from the actions MIT took," Reif said.
Meanwhile, a petition asking for the removal of U.S. Attorney Carmen Ortiz, who is in charge of the case against Swartz, is also making the rounds. It alleges that her quest for jail time was disproportionate to the charges. It has nearly 12,000 signatures, but needs 25,000 by Feb. 11 to draw a response from the White House.
Swartz, 26, started his legal troubles two years ago, after a brilliant early life. He helped create RSS software at the age of 14, before forming Reddit and the anti-censorship group Demand Progress.
Donations in Swartz' name can be made at rememberaaronsw.com.