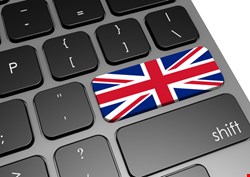 The report contains a ringing endorsement for David Cameron's porn filter and his calls for providers to take more responsibility. "We are deeply concerned," it says, "that it is still too easy for people to access inappropriate online content, particularly indecent images of children, terrorism incitement and sites informing people how to commit online crime. There is no excuse for complacency."
Committee chairman Keith Vaz commented, "The Prime Minister was right this week to highlight the responsibility of the Internet Service Providers, search engines and social media sites. They are far too laid back about what takes place on their watch and they need to do more to take inappropriate content down. If they do not act, the Government should legislate."
But it also contains an oblique criticism of the surveillance programs described by Edward Snowden's Prism and Tempora leaks. "Professor Ross Anderson told us," says the report, "that 'we should be putting more of the cyber budget into policing and less of it into the intelligence sphere, into cyber war.' We also note as a principle, that if personal data is held in any database, no matter how secure, there is a risk of it being accessed inappropriately, either through human error or malice. The only way to ensure data does not leak is not to collect it."
The report also notes the role of personal responsibility and user awareness. "It is of great concern that the majority of cyber crime could be prevented by better awareness by the user... The Government and the private sector both have a strong incentive to educate users and maintain awareness of cyber crime."
Despite these 'asides', the report shows concern over the increase in e-crime combined with a decrease in resources to fight it. It is concerned that CEOP is losing 10% of its budget and that its focus might be lost when it is merged into the new National Crime Agency. The committee learned from the 'most senior policeman in the country on online fraud,' DAC Leppard, "that a quarter of the 800 specialist internet crime officers could be axed as spending is cut. We agree with him that this is a very worrying trend."
This comes at a time, says Vaz, when "You can steal more on the internet than you can by robbing a bank, and online criminals in 25 countries have chosen the UK as their number one target. Astonishingly, some are operating from EU countries. If we don't have a 21st century response to this 21st century crime, we will be letting those involved in these gangs off the hook."
Rather than spending less on cybersecurity, the government should be spending more. "We recommend," says the report, "the establishment of a dedicated espionage response team that British companies, media, and institutions can immediately contact to report an attack and who can also provide training in order to counter attacks."
But there is no e-crime, suggests Adrian Culley, a former Scotland Yard detective and now global technical consultant with Damballa, there is just crime. "There is no cyber terrorism, there is just terrorism. There is no cyber warfare, there is just warfare," he adds. "Today's report suggests we need a new approach to tackling the threats of e-crime. I'd argue that this means re-examining how we educate citizens to function safely, and with vigilance, in the Digital Society."