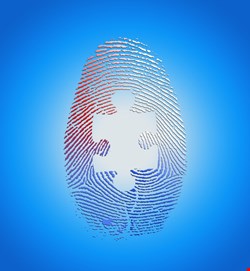 Garcia was employed as an IT technician by the unidentified contractor, which provided IT services to law and accounting firms located in Stockton, Calif. While employed there, Garcia accessed the computer servers of the firms without their knowledge or authorization and downloaded the personal information of more than 1,450 clients and employees. Garcia maintained this information on his computer and elsewhere, the FBI explained in press release.
Garcia and accomplices used the personal information to make counterfeit ID documents, including driver's licenses and military IDs, according to the FBI. They used the information to open bank accounts, draft bank checks, make cash withdrawals, obtain loans and lines of credit, and make unauthorized purchases.
Additionally, Garcia accompanied others who wore stolen US Customs and Border Protection uniforms to carry out fraudulent transactions, such as cashing checks, in the belief that the uniforms gave them more credibility. When arrested, Garcia possessed counterfeit California driver's licenses, one of which bore his photo but with the name of a victim. The FBI estimated the loss from the identity theft at more than $136,000.