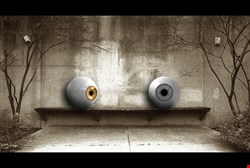 CIA director John Brennan is facing calls to resign after the agency admitted it spied on senators investigating its use of torture.
Colorado senator Mark Udall, who sits on the US Senate Select Committee on Intelligence, released a strongly worded statement following a classified briefing in which the CIA admitted "unauthorized intrusion" into Senate computers.
"The CIA unconstitutionally spied on Congress by hacking into Senate Intelligence Committee computers," he said in the
prepared statement.
"This grave misconduct not only is illegal, but it violates the US Constitution's requirement of separation of powers. These offenses, along with other errors in judgment by some at the CIA, demonstrate a tremendous failure of leadership, and there must be consequences."
The investigation the CIA was so keen to find out about was a Senate inquiry into the agency's use of torture, or rather "enhanced interrogation", on suspects of the 9/11 attacks.
Although the briefing was classified, California senator Dianne Feinstein made the findings public in a
statement
on Thursday.
It said that an investigation by independent oversight body the Inspector General (IG) had confirmed allegations made by Feinstein in March that the CIA had indeed "inappropriately searched Senate Intelligence Committee computers".
This violates the constitutional separation of powers, she added.
"Director Brennan apologized for these actions and submitted the IG report to an accountability board," the statement continued. "These are positive first steps. This IG report corrects the record and it is my understanding that a declassified report will be made available to the public shortly."
Will Semple, a former New York Stock Exchange CISO and now vice president of research and intelligence at Alert Logic, claimed that the old adage "who watches the watchmen" has never been more relevant.
"Accountability is a great word and is rarely used. Nation level capabilities in the areas of cyber, monitoring and intelligence need robust oversight and accountability," he told Infosecurity.
"There is no doubt that agencies such as the CIA, NSA and GCHQ have a real requirement to develop very advanced cyber capabilities, it does however suggest that the level of oversight and accountability needs to be such that the use of these capabilities are limited to the defence of the nation."