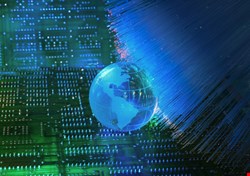 His scenario of 50 billion listening, waiting and connected devices by 2020 offers opportunities for operators, enterprises and consumers alike (the latter contingent well-represented at CES via comedienne Sarah Silverman, who joined Chambers onstage) – but it also opens up a much larger, vaster attack surface for cybercriminals.
Cisco is hoping to start incubating some innovation in the space with the launch of the Internet of Things Security Grand Challenge, which will offer $300,000 in prize money, with awards from $50,000 to $75,000 for up to six recipients, for winning intelligent cybersecurity solutions for the real world. The solutions should address threats before, during and after an attack, and specific focus areas for the challenge include malware defense, security credential management, and privacy protection.
A Cisco team of security experts will evaluate proposals based on a range of criteria:
Feasibility, scalability, performance, and ease-of-use
Applicability to address multiple IoT verticals (manufacturing, mass transportation, healthcare, oil and gas, smart grid, etc.)
Technical maturity/viability of proposed approach
Proposers' expertise and ability to feasibly create a successful outcome
"We're connecting more of our world every day through smart, IP-enabled devices ranging from home appliances, healthcare devices and industrial equipment," said Chris Young, senior vice president of Cisco's security group, in a blog. "These new connected devices are offering new ways to share information and are changing the way we live…Yet, as our connected lives grow and become richer, the need for a new security model becomes even more critical. It requires that we work together as a community to find innovative solutions to make sure that the IoT securely fulfills its potential and preserves the convenience that it represents."
During his keynote address at last week's RSA Conference in San Francisco, Young said, "we need an air traffic control system for the Internet of Things", one that is able to act in real time to put things back on course when they fall off. "In this world of IoT, we can no longer trust devices by default. The Internet of Things is the true perimeterless model."
And in the Internet of Things era, he added, threat awareness will be a priority. Community-based approaches, Young concluded, will be the key to securing the IoT.
In the healthcare sector, internet-connected devices and systems are revolutionizing patient care, from smart prescription bottles to telemedicine. In the transportation sector, connected vehicles are a reality and smart parking and rapid transport are on their way. And in retail, Amazon is already trialing deliveries of goods and services via airborne drones, within 30 minutes of a person placing an order.
But as with any great new idea, technology developments can go terribly wrong when attacked or corrupted by bad actors.
"The Internet of Things Security Grand Challenge offers visionaries, innovators, and implementers like you the opportunity to define a future of a secure IoT," Young said. "With the IoT as a significant part of the larger Internet of Everything (IoE) market transition that brings together connected devices with people, processes and data, it's even more imperative that we ensure the things we connect are secure."
Entrants can submit proposals through June 17. The winners will be announced and showcased at the Internet of Things World Forum this autumn.