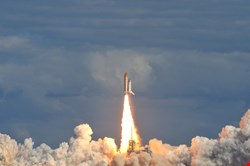 Cloud-based security service revenue is forecast by Infonetics to grow at a 10.8% compound annual growth rate (CAGR) from 2012 to 2017, to reach $9.2 billion.
Taken together, the firm said that the managed security services market is projected to grow 45% over the next five years, barring any "potential stumbling blocks," such as better, easier-to-manage premise-based products coming to market.
"The long-term outlook for managed security services, and especially cloud services, is quite strong, but there are some potential stumbling blocks," cautions Jeff Wilson, principal analyst for security at Infonetics Research. "Improvements in the efficacy and ease of management of security products could decrease the urgency to move to the cloud, and regulatory drivers are forcing some customers to keep all data on premise."
For now though, the market is being driven by a number of factors, including a steady increase in the volume, variety and complexity of threats of all types. It's no secret that malware is becoming smarter and stealthier, while social engineering tactics are becoming very difficult to uncover as fraudulent.
For enterprises and SMBs, this is only magnified by the explosion of ubiquitous mobility: Infonetics noted that businesses are becoming more and more virtualized, and the bring-your-own device (BYOD) phenomenon, where employees use personal smartphones and tablets for work, is erasing network perimeters. Unmanaged devices introduce a big security headache for cyber-personnel and, often lacking resources to adequately address the ever-shifting threat topology, many IT departments are turning to third parties to help.
Also, businesses are facing what Infonetics calls "security product sprawl," where the sheer complexity of keeping a variety of security approaches in-house, often with homegrown interfaces, becomes to unwieldy to manage. That additional complexity – not to mention the headaches in patching a patchwork of security products on an ongoing basis – is pushing many to outsource their security approaches.
Protection in the cloud includes web filtering, managed firewall, vulnerability scanning, authentication, managed VPN, intrusion detection, web security and hosted email security. Security from malware as well as authorized access through authentication is a primary concern of many companies as well.
Selecting a cloud security approach should be a considered effort however, undertaken after performing important due diligence on available providers, according to another analyst firm, Visiongain, which predicts that the value of the global cloud security market in 2013 will reach $3.22 billion.
"Cloud computing represents a significant shift in the way that IT resources are managed, operated and consumed," the firm noted, adding that the same complexity drivers mean that the case is becoming more compelling to deploy specialist cloud security services to secure the cloud network itself. "These changes confer a number of benefits but they also expose a company to a barrage of new security risks. In deciding on the adoption of a cloud security service provider, a company must weigh the benefits and the challenges, which will vary depending on the nature of the business and the type of service required."
Infonetics and Visiongain both also said that the cloud security field is still wide open for enthusiastic vendors looking to capture the opportunity, and businesses will soon have plenty of choice in the market. Visiongain predicts "huge significant growth" in the cloud security market, particularly in the cloud security services market, and said that the market is poised for vendors and solution providers to seize dominance. And, though prominent SaaS providers like Google and Microsoft are transforming the standalone security business and bundling security functionality with business apps (Google Docs/Drive and Office 365), they remain serious competition for traditional managed security vendors too, Infonetics said.