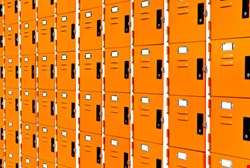 Filesonic, which had been one of the world's leading cyberlockers, described itself as safe and secure: "FileSonic is committed to the safety and security of your data. Millions of people trust us with their valuable files every single day. And we take this very seriously."
Even before the Megaupload incident it had already taken a number of steps to stay on the right side of the law. On December 19, 2011, it announced that it was deploying "Vobile vCloud9 to check all files when they are uploaded to its site – including compressed files – for copyright infringement before users are able to share them publicly."
In November 2011 it had joined the Internet Watch Foundation, a UK-based organization that fights child pornography and provides an URL blacklist that is used by many ISPs.
But after Megaupload was shutdown on January 19, 2012, and Kim Dotcom arrested, on January 22, Filesonic took the drastic step for a filesharing site of disabling file sharing. Gizmodo said at the time, "FileSonic Just Killed Itself."
TorrentFreak is now wondering if this prediction has come true. Filesonic cannot be reached on the internet, nor have Filesonic people responded to TorrentFreak queries. One possible clue comes in the traffic record compiled by Alexa – Filesonic's page views have plummeted since it stopped filesharing. But traffic isn't Filesonic's only worry. In July, despite its attempts to prevent the sharing of copyrighted material, it and another cyberlocker (Oron, which is also offline) were sued by adult entertainment company Flava Works, which accused them of being "websites that copy, store, distribute, display, profit from unauthorized copyrighted materials, and/or induce and assist others to infringe copyrighted materials."
The tragedy for law abiding users is that they can lose perfectly legal data when a cyberlocker is seized or closes down. Cyberlockers are commonly used to store and distribute large files (such as amateur video animations) that are too large to distribute between collaborators by traditional email.