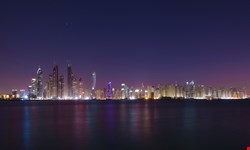 The new strategy and policy are intended to create a safe and reliable environment to store and preserve government information through adoption of information security best practices, according to a report by the Gulf News.
In addition, the Department of Dubai e-Government will be tasked to prepare an information security plan and submit it to a newly created information security committee for approval, the report noted.
The information security plan will consist of a number of main themes, including governance of information security and its operations, ensuring the protection of information, and information management.
The resolution calls for the setting up of mechanisms to ensure rapid response to information security emergencies.
The Department of Dubai e-Government will be responsible for developing an effective strategy to enhance partnerships, exchange of information and expertise, and cooperation between government bodies and the private sector with regard to information security.